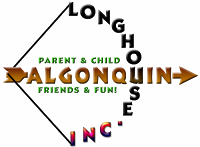 Indian Princesses Program
of the Algonquin Longhouse, Inc. NFP
Buildng memories that last two lifetimes

The Algonquin Longhouse, Inc. NFP proudly offers an opportunity for Parents and their Daughters to enjoy the Indian Princess experience.  Our programs are based on the original Indian Guides developed 90 years ago and are developed specifically for elementary school age children.
Dads & Daughters can participate in one of seven (7) separate Nations consisting of thirty-one (36) different tribes.  Below are the communities each of the Nations have members in.
Mighty Chickasaw  - Arlington Heights, Barrington, Cary, Crystal Lake, Fox River Grove, Gilberts, Hawthorn Woods, Huntley, Lake Zurich, Lakemoor, Long Grove, Palatine, Rockford, and Woodstock 
Croix – Barrington, Barrington Hills, Bartlett, Cary, Chicago, Deer Park, Hawthorn Woods, Island Lake, Kildeer, Lake Barrington, Lake Zurich, Long Grove, Morton Grove, North Barrington, Rolling Meadows, Wauconda, and Wheaton
Huron - Barrington, Deer Park, Hoffman Estates, Palatine and Lake Zurich and the surrounding area
Mohawk – Southwest suburbs including Orland Park, Tinley Park, Palos Park, Mokena, New Lenox, Frankfort, Lockport, Oaklawn, Chicago and many more
Mohican – Arlington Heights, Barrington, Deer Park, Hawthorn Woods, Hoffman Estates, Inverness, Lake Zurich, Libertyville, Mundelein, North Barrington, Port Barrington, Tower Lakes, Volo, and Wauconda
Prairie – Arlington Heights, Buffalo Grove, Cary, Deerfield, Glenview, Golf, Hoffman Estates, Long Grove, Mount Prospect, Northfield, Prairie View, Wood Dale
Sequoia - Barrington, Deer Park, Long Grove and Palatine
For additional information about our Indian Princess Program, please see the links for our seven (7) Princess Nations on the menu above. 
For specific information about the Indian Princess Program, please contact our Federation Chief or one of our Nation Chiefs directly: